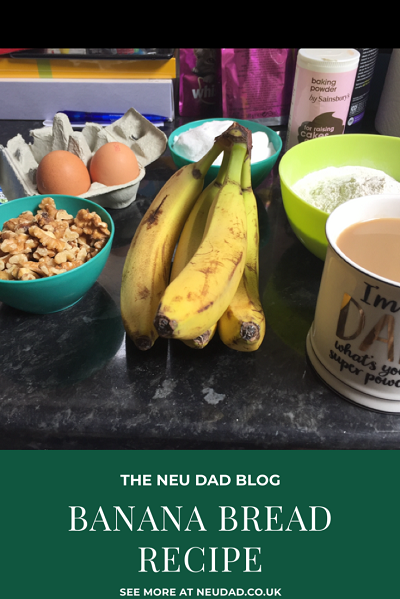 With no Match of the Day to stay up for last night, I actually managed to get a full eight-hour sleep. Feeling fresh, I fancied making some banana bread.
I woke up feeling mega productive, and got straight to work on finding a banana bread recipe to make before we head out to the Wimbledon Common Open Day in the afternoon.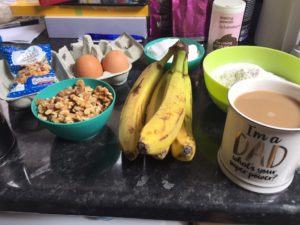 I reached out to the Twitter-sphere…..but as a fairly late adopter of Twitter, I found that my request for banana bread recipes had amounted to a solitary one 'like' from a recipe account (who didn't even share a recipe with me…) and one retweet from a dad bloggers group (thanks @DadSquad_!)
So I decided to do what I usually do and look up a couple of different recipes, try and take the best bits from each one and make up my own version.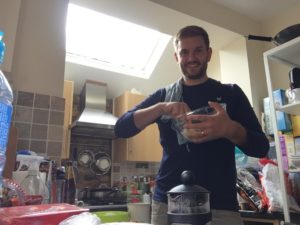 So here it is, let me know what you think!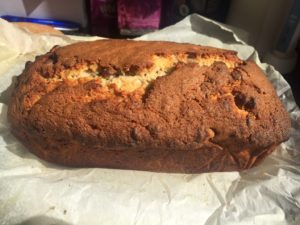 Mike's Banana Bread
What you need:
4 ripe bananas, peeled
250g caster sugar
2 eggs
140g softened butter
230g plain flour + 20g self-raising flour (it's all we had!)
2 tsp baking powder
100g walnut piece
120g chocolate chip
1 tsp vanilla extract
Process:
1) Heat oven to 190C. Line a 900g tin with grease-proof baking paper.
2) Mash together the bananas and sugar in a large bowl with the back of a fork.
3) Add the eggs and continue to mix well until fully incorporated, then gradually add butter and mix for a couple more minutes.
4) Sieve in the flour and baking powder, fold together with a spatula and add the vanilla extract, walnuts and chocolate chips.
5) Once well-mixed, spoon mixture in to the lined baking tin and cook for around an hour or until a skewer inserted into the middle comes out clean.