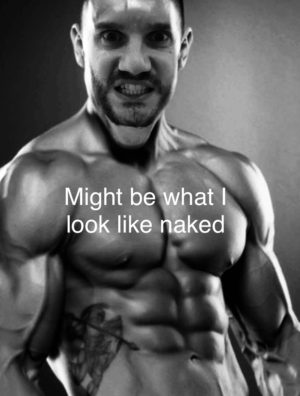 "Nice"
Marley's vocabulary continues to expand at a relentless rate, and he often surprises us with little words or phrases that I not only didn't realise he knew, but that sound like they're coming from the mouth of a 60 year old man.
For instance, after we'd had a friend visiting last weekend and it was time for him to leave, instead of saying goodbye to him Marley inquired: "where you off to?"
He also seems to possess expert comic timing.
Comedic timing
After I had got out of the shower the other day, I could hear my wife on FaceTime to her grandmother. I tiptoed in to the room to get dressed, making a 'sshhh' gesture with my finger.
As soon as Marley saw me?
"DADDY'S NAKED!!!"
I think he shouted it five times before I got the chance to escape the room, towel flailing behind me.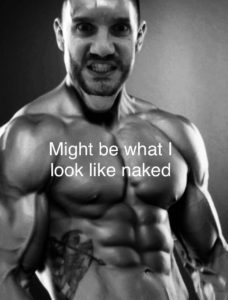 The real version may not be so nice…
Nice
Speaking of which, one of his favourite new words is actually "nice".
It's a fairly basic one, I admit, and he has known it for quite a while. But the interesting thing about Marley's "nice" is that it has a whole new meaning.
"Nice" has in fact become a temperature in our household.
"I want my milk nice."
"Make my water nice."
"Daddy, is the bath hot, or is it nice?"
No-one knows how warm or cold nice actually is, but this has inevitably led to some confusion.
He was sitting with some pizza on a plate in front of him the other day, and when I encouraged him to eat it, I accidentally said it looked "nice."
"IT'S NOT NICE!!! IT'S HOT!!" was the screamed response.
Silly Daddy!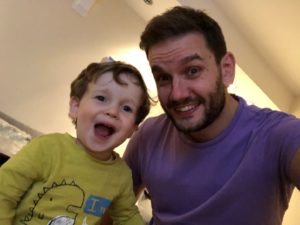 Footnote: Marley is now over his bout of chicken pox, and was feeling much better until influenza hit this week (despite having the nasal spray vaccine about a month ago).
Let's hope he is just getting all these illnesses out of the way in time for Christmas!