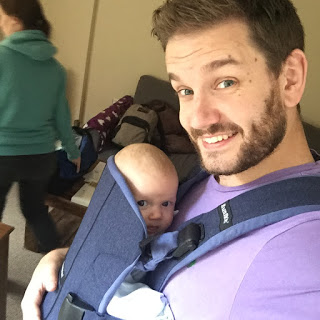 Marley's first holiday
I've been travelling with work lately, which has meant I missed a week of being at home with Marley and my wife. 
My job occasionally requires me to play tour guide to international visitors for a week, and this time I was responsible for taking a group of visitors from Germany, Italy, Spain, Russia, Kazakhstan, China, Japan, Korea (South…) and Thailand on a journey from London to Dublin via Cambridge, Bournemouth & Bath.
Bangkok has another name
It's always great to get an international perspective and I learned a lot from them. For example, did you know that the full Thai name for Bangkok is actually:
Krungthep maha nakorn amorn rattanakosin mahin tara ayutthaya mahadilok poph nopparat ratchanthani burirom udom ratchaniwet mahasathan amorn pimarn awatarnsatid sakka tattiya vitsanu kamprasit?
Naked
Oddly, there was something of a recurring theme of nudity throughout the week. None of our visitors were actually visibly naked at any stage (or if they were, I didn't see it) but from Day One there were several naked moments. 
We saw bare swimmers in an outdoor lido in London. We witnessed a large group of nude male bathers getting rowdy at Bournemouth beach. 
And while out for dinner in Cambridge, we were discussing the TV show Friends when we were treated to our very own Ugly Naked Guy in the window across the road. This resulted in a great deal of hilarity and laughter, at which point the waiter came through and said: "you've seen the naked guy then?" 
This was obviously not the first time.
Time for a holiday
After the busy week of travel, we decided to take Marley on his first overseas holiday, a week in the south of France. He has had a great time so far, going on his first flight (he was very well behaved) and speaking to French people for the first time. Which is never the easiest.
He's even been to his first wine tasting, although he was only allowed milk. Actually, while he was feeding in the main reception of the vineyard, one large Frenchman leant over, looked down at my wife's chest and said: "It's better than the wine".
It was pretty creepy. 
Anyway, perhaps the best thing about Marley's first holiday was that we got to take him to see the place where his parents got married last year. 
Later today, I'm going to take him for his first swim, which he is almost certain to hate. But at least I should have a good photo to use for my next post!