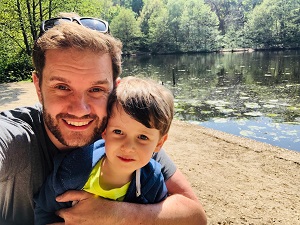 After several weeks of lockdown, the number of different activities and games for toddlers I've Googled has probably risen to the thousands by now. But one thing I hadn't yet done for myself was make a toddler scavenger hunt.
Making the scavenger hunt
Now that my wife is allowed into her workshop again (did I mention she makes amazing jewellery?) I am back on full-time Marley duty. Which is great news for me, but perhaps not so much for him.
I mean, we have loads of fun together, and I'm fairly creative. But Marley takes very naturally to drawing, making, creating…
Let's just say I'm not exactly blessed with the artistic skills of my wife.
I am therefore relying on lists like the one I found on the Marie Claire website to help me keep him entertained while we're at home.
So I was proud of myself last week when I managed to come up with a pretty good scavenger hunt all by myself.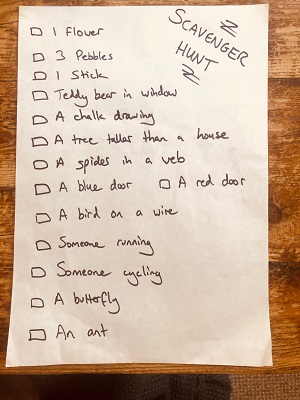 We decided to use our daily exercise allowance to go for a long walk through Wimbledon Common, and find a list of items together on the way.
Tips
It may seem obvious, but the key was making the scavenger hunt items easy enough for him to find, but just difficult enough that he still had to search.
There are loads of downloadable templates on the web for this kind of thing, but I always think it's important to customise activities like this so they appeal to your kid(s). They appreciate the little things.
One thing I also had to keep reminding myself was that he can't read the list himself. So it's important to keep reminding them what the next two or three items are, to keep their focus.
It also helps if you let them tick off the items from the list themselves. Sense of achievement and all that.
And maybe try and take a photo of each item as you find them. We made a video (as you can see above) but if you get photos you can then make a nice collage or album as a keepsake.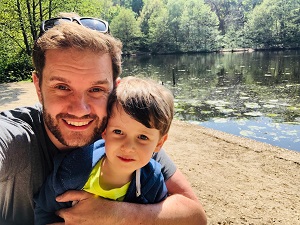 The end result
I'll be honest, my scavenger hunt initially sent Marley to sleep! But the sun was shining, it was lovely and warm and he'd already had an active morning. So there were mitigating circumstances.
Once he'd woken up with renewed hunger for finding the items, we rattled through them pretty quickly and managed to tick the last one off just before we got back home.
I'll definitely be doing another one of these soon. If you have any tips for scavenger hunts or any other activities for toddlers, please feel free to get in touch!