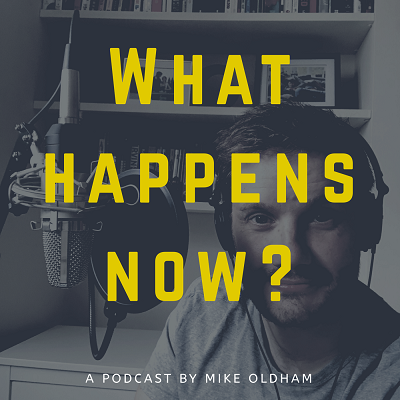 I lost my job right at the start of the coronavirus crisis. I may have already mentioned it…
But I didn't like the idea of that being the legacy of this crisis for me. I wanted to do something positive; to keep me sane but also give me a chance to do something I enjoy.
The podcast
I already owned a bunch of (fairly basic) audio equipment. I'd always hoped it might allow me to start a podcast with friends, but like most people with an idea they'd like to try I'd never gotten round to actually doing anything about it.
The coronavirus outbreak and subsequent lockdown has given us all some time to reflect. My own thoughts were primarily focused on how the hell I'd find a job at a time when companies worldwide are likely to be cutting staff left, right and centre.
Instead of dwelling on that, I decided to dig out the microphone, slap the headphones on and take to social media to see who I could interview.
I thought it might be interesting to ask some people from different industries how lockdown was affecting them, and how they plan to move on positively from this period.
I've been very fortunate that some people actually said YES to my idea, and the resulting interviews are now available as a brand new podcast called What Happens Now? which can be downloaded from Apple, Spotify and Google.
My first interview was with TV presenter Helen Skelton-Myler, and in the coming weeks I will be speaking to some fascinating guests including a high-profile fitness YouTuber, another TV presenter, the founder of an incredible social enterprise and a key figure from Extinction Rebellion.
How to listen (and donate)
You can find the podcast by looking for What Happens Now on most podcast platforms, or by clicking on the website page. I would love it if you would subscribe to make sure you hear future episodes.
If you'd like to show your support, you can also donate to my GoFundMe page, where 25% of all donations will go to NHS Charities Together.