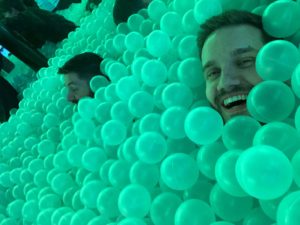 Balls!
I have some amazing memories of birthday parties as a kid, whether it was mine or someone else's.
One football party in particular stands out, at a place near Hearts' Tynecastle Stadium (I think it is now long gone) where we played 5-a-side for hours before an array of sausage rolls, party rings and ice cream that culminated in a huge food fight.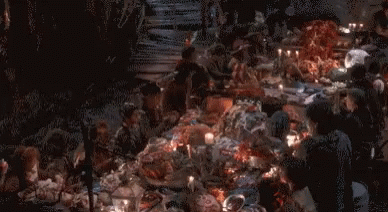 I can also recall visits to the beach (yes, in Scotland and yes, it was freezing) and a number of different country parks but, thanks in part to the weather, the majority of the parties took place indoors at places like trampoline centres and soft-plays where huge ball pits often played a major role.
Almost thirty years on (ouch) you would think the only time I'd be found in a ball pit would be with Marley and his little friends…..but how wrong you would be!
Last night, I rolled back the clock and spent the evening messing around in a ball pit at Ballie Ballerson, London's famous ball pit cocktail bar.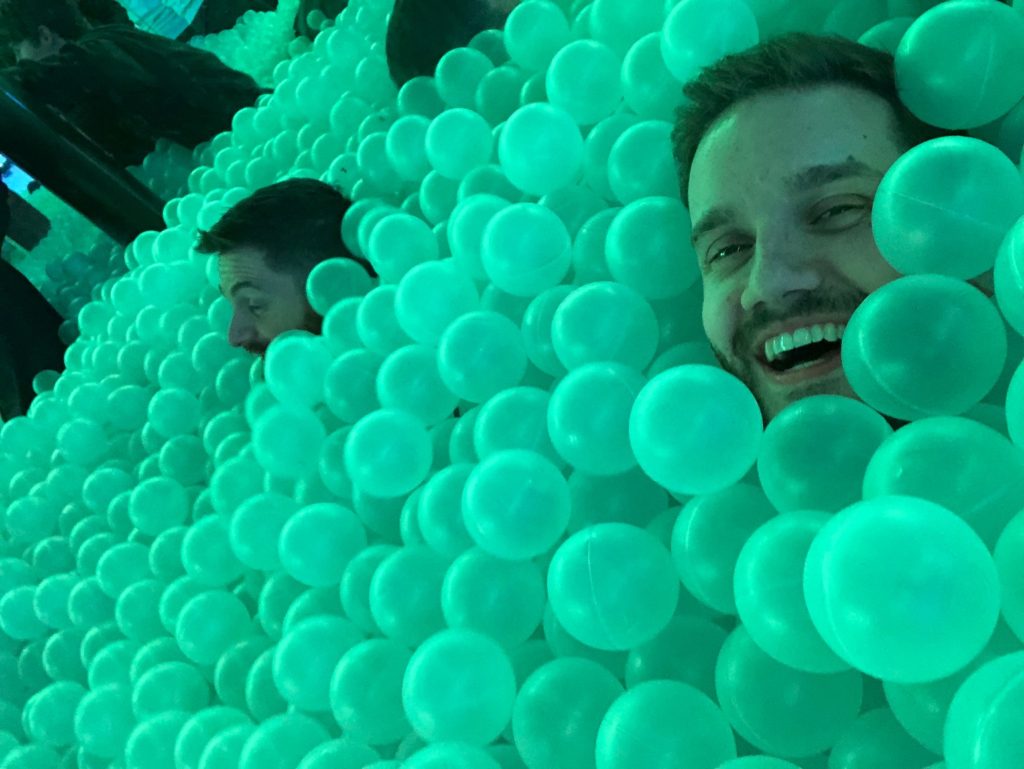 Balls!
I was initially unsure about it. I mean, ball pits are awesome. And there are of course infinite, infantile jokes to be made about playing with balls. I just wasn't convinced it could keep us entertained for any serious amount of time on a night out.
But as soon as you step into the ball pit (no jumping allowed, sadly) an involuntary smile crosses your face and it just takes you back to that pure, childish enjoyment you can't replicate in many other ways.
Getting in amongst the balls (sorry) was surprisingly relaxing too, and just laying there and enjoying watching people throwing the balls at each other and filming endless Instagram videos with smiles permanently etched on their faces was actually pretty good fun.
And every so often, an impromptu ball fight would break out with the other people in the pit (yes, you're in there with total strangers).
I reckon the place could do with having one or two actual games to play when in the ball pit, or perhaps little competitions to play with other groups, just to make you feel like you get a little more for your money. At £16 a head and with drinks at £6.50 each, it's not exactly a cheap option and places like Flight Club or Bounce Ping Pong definitely offer a bit more longevity in terms of activity.
But as ever, I fully enjoyed embracing my inner child – which is just as well, since the average age in the place was probably around 18.
It was a great night. I'm just grateful that I had Superman on hand to help me out with the inevitable hangover.