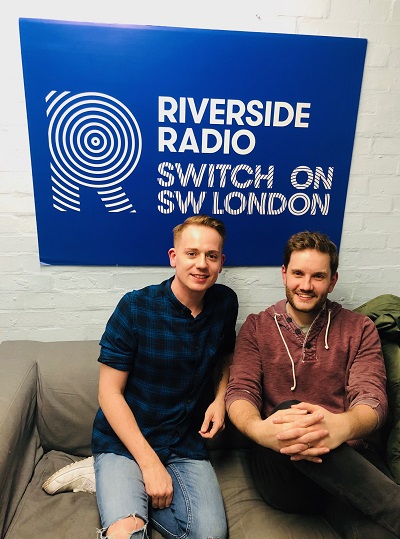 Episode 11: Interview with Lewis from Two Dads In London
I was finally back in the studio this week, after a several-week hiatus. And it was an interview I'd been really looking forward to, with Two Dads in London; a married couple who live in London with their two adopted children.
The Two Dads not only have a fairly epic Instagram following, but are particularly interesting as they have a really compelling story about their experience and their lives that they're keen to share.
Richard was on childcare duties today, so only Lewis was able to make it in to the studio to chat to me. But we had a fantastic chat about their experience of going through the adoption process twice, what kind of parents they have become and – inevitably – the impact of coronavirus on their lives.
The Two Dads in London initially began their Instagram/blog journey to show the world how to make the most out of parenting, regardless of circumstances, and aim to deal with any challenges simply by adding a key ingredient; fun.
So I was looking forward to hearing all about it!
You can listen to the show again below, and I'd be delighted to hear any feedback in the comments section!