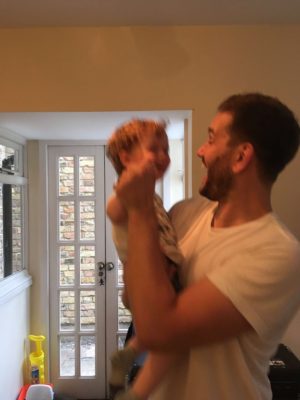 God, I used to love listening to the UK Top 40 on a Sunday night
Trying to hit the 'Record' button on my Hi-Fi cassette recorder at the exact moment the Number 1 track started – but never getting it quite right.
Dancing around my room, praying neither of my brothers would walk in and catch me. 
Just kidding….do I look like the kind of person that would dance round the room?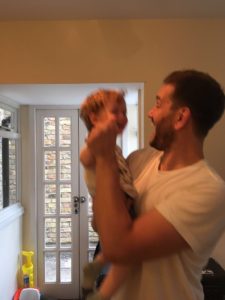 But come on, who doesn't love a boogie to a good tune?
Marley has certainly been twisting away lately, so I thought it was time we compiled a list of some of his favourites. So here you go:
Top Ten Dance Tunes for Toddlers
10 Bare Necessities (Bill Murray version)
9 Mr Blue Sky
8 I Wanna Be Like You
7 Try Everything
6 You're Welcome
5 Hakuna Matata
4 Can't Stop The Feeling
3 I'll Be There For You
2 Another Day Of Sun
1 Baby Shark
Sorry, I did warn you!  And I feel it would be remiss of me not to mention his least favourite. So unless you want to terrify your two year old, you should never EVER play him the Phantom of the Opera soundtrack on full volume. 
Sorry about that one Marley.