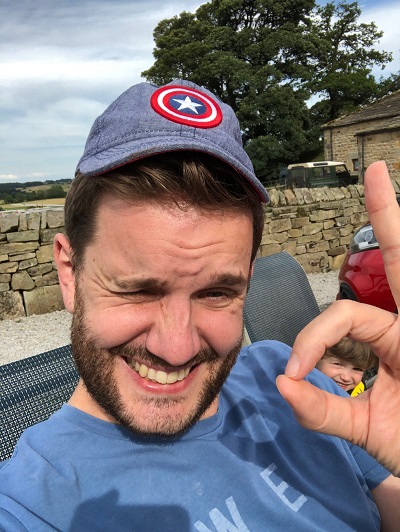 Where to buy clothes for toddlers
Honestly, why does everything always have to be so bloody difficult?
All we wanted was a pair of grey shorts for the little man. ONE PAIR OF SHORTS!!
It's hard enough shopping for myself these days. As mentioned in an earlier post, I don't exactly know what I'm doing when it comes to clothes shopping. (Although this post from Slaters menswear might suggest otherwise! Yes, I'm cooler than the guy from McFly)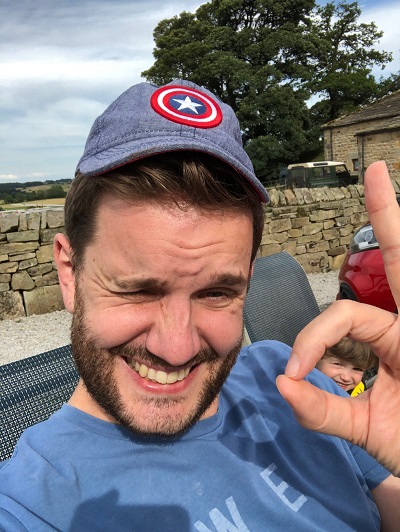 But I thought there would be plenty of decent options for finding a smart outfit for a toddler of Marley's age. And yes, I know, there are a lot of shops out there providing smart clothes for toddlers. But when it came to finding a simple pair of grey shorts to go with the rest of his outfit, we found absolutely nothing.
Basically, we were given a swatch of grey fabric so that his little outfit matches the others in the wedding party at an upcoming wedding (of the century!) in Philadelphia. Marley is going to be a Page Boy for the wedding, so we want him looking tip-top.
Like I did as a child…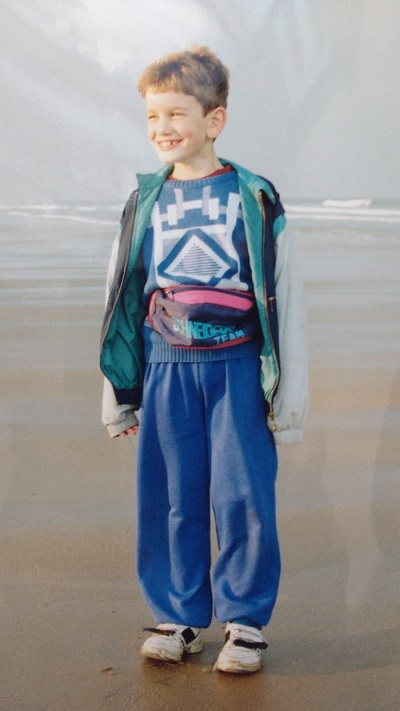 The (lack of) options
We tried Next first. It's usually our go-to shop for the little man, to be honest. Good price, decent quality and a staple of my own youth. I'm loyal like like that. But it had no grey shorts – or at least, not of the type we were looking for.
That's fine. No harm done. I won't hold it against them, and I will be back.
So we tried Zara next. Usually a pretty reliable bet for guys clothes, I feel – although I do take slight umbrage with them seeming to assume that every adult male has a 28inch waist or smaller (I don't….) But nope, nothing there either. Hmm.
What about good old John Lewis? Another quality outlet, the kind of place my parents would suggest. Good warranties etc. Alas, no.
We then tried JoJo Maman Bebe. Easily the worst-named high street brand out there, in my opinion (I hate saying their name out loud). And I swear, everything in their shop looks exactly the same.
The chances of us finding anything suitable in there were about the same as the chances of me going in to a Primark. Absolute zero.
So we had a look online. Someone mentioned Ted Baker, and my hopes were raised a little. We had a look at their online shop. Again, nothing.
Gap? No.
H&M? No.
Debenhams? No.
We Googled. We shopped. We got angry. We got sad.
We nearly got medieval.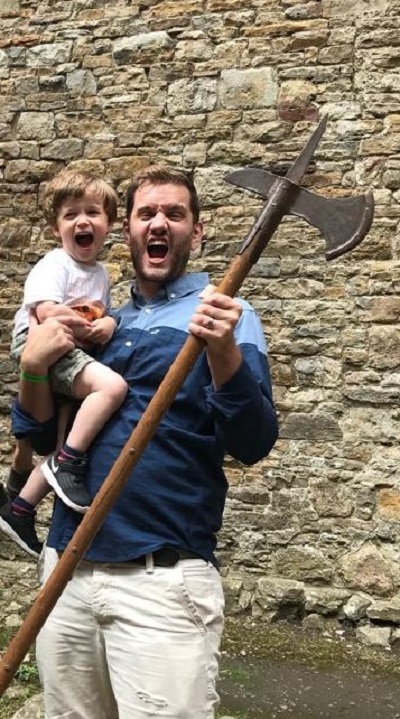 So what is wrong with everyone? Why is it so blooming difficult to find a pair of smart grey shorts for a little boy who just wants to be a Page Boy?
Any helpful input would be MOST welcome. Where do you get your toddler's clothes from??