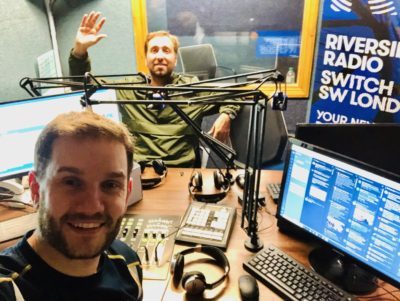 Episode 8 – Interview with comedian Joe Bor
After an insanely busy week at work this week, including a trip to A&E for the world's most pathetic cut on my hand that wouldn't stop bleeding, I really needed a laugh.
So I was really looking forward to my guest on this week's radio show; stand-up comedian and actor/director Joe Bor.
Joe is a veteran of the stand-up circuit and has performed all over the world alongside an array of other talents, including Graham Norton & Jack Whitehall.
I was particularly looking forward to chatting to Joe about parenthood – he has a son around the same age as mine and builds a lot of his comedy around being a father.
Listen to the link below to hear about this and a whole load of other stuff from my chat with the multi-talented Joe Bor.