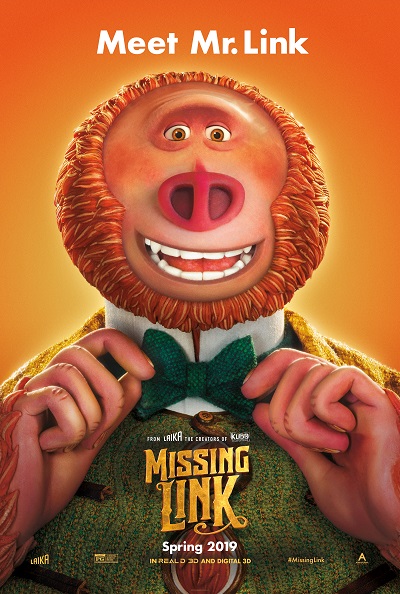 We took a visit to our local cinema at the weekend, this time to watch the ridiculously entertaining Missing Link.
Over the festive period, Marley had got his first taste of some of the Aardman animations such as Wallace & Gromit: The Curse of the Were-Rabbit and Shaun the Sheep.
Suffice to say, he was a fan.
Missing Link uses the same kind of stop-motion animation, and though it is not an Aardman production (it's actually produced by the American studio Laika) it's definitely earned it's place at the top table.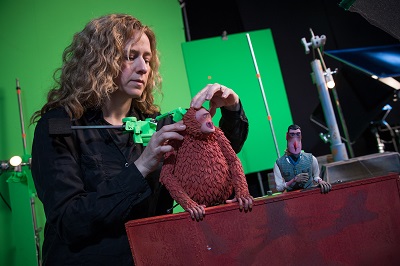 The story
The story is set in the late 19th century and centres on wacky explorer Sir Lionel Frost – voiced by Hugh Jackman – and his vain attempts at tracking down mythical beasts such as the Loch Ness Monster.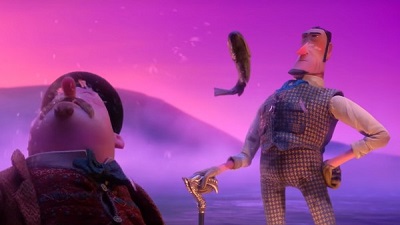 Frost embarks upon a quest to discover Sasquatch, in an attempt to help him gain entry to the exclusive "Society of Great Men" run by his rival, Lord Piggot-Dunceby.
However, upon discovering the giant red Yeti (Mr. Link) in a forest in the Pacific North-West, Frost comes to form a close bond with the creature. He eventually agrees to help him find the rest of his kind in the Himalayas.
He even helps Mr. Link give himself a proper name: 'Susan'.
Along with Frost's ex-lover, Adelina Fortnight, they set off on their adventure. When they eventually reach the Himalayas and discover Susan's family there, things don't turn out quite the way everyone expected.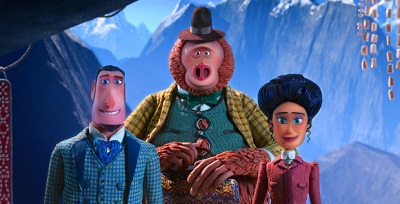 The review
As a children's adventure story, Missing Link is fast-paced and has all the twists and turns you might expect. But it also contains some wonderfully original elements to its story-line that make it absolutely excellent at keeping the little ones' attention.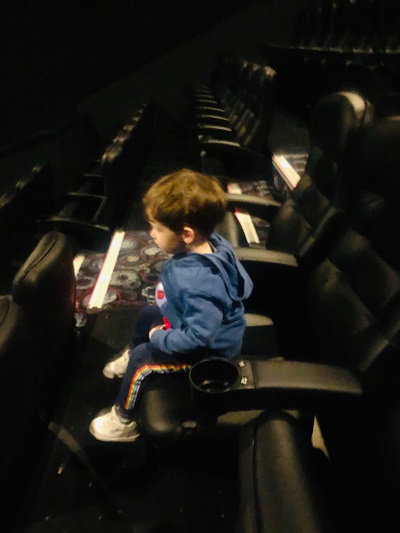 It is hilarious at times, with an array of lines aimed at an adult audience. One nipple gag in particular got a huge laugh from the auditorium.
The characters are superb, strong and engaging. They are helped enormously by perfectly cast voice actors, but they are all sufficiently complex individuals whose shortcomings are increasingly exposed as the story progresses.
Sir Frost's single-mindedness, Adelina's ruthless determinism, Susan's vulnerable fragility…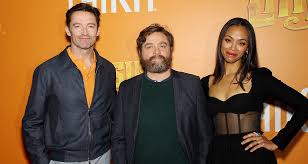 Hugh Jackman, Zach Galafinakis & Zoe Haldana star in their lead roles while Stephen Fry is especially good as snooty Lord Piggot-Dunceby.
There are some truly heart-warming moments too, Sir Frost in particular embarking on a journey of discovery of his own emotions. The plot deals admirably with difficult themes of acceptance and understanding.
And the animation is insanely good. Marley's grounding in this type of movie by Aardman Animations set the bar high, but this more than lived up to its billing.
One particular fight scene in a bar when Sir Frost first goes on the hunt for Mr. Link had Marley jumping up and down, pumping his fists in the air.
OK, I'm not encouraging Marley to celebrate such violence, but the studio got the balance of comedy just right here. It was so good.
In summary
It doesn't matter if you have kids or not. This one is funny, heart-warming and entertaining and even if I didn't have a toddler I'd be more than happy to sit and watch this movie.
It won a Golden Globe for Best Animated Feature Film, beating Frozen II and Toy Story 4 to the coveted title. It was also nominated for the Oscar in the same category.
And what's more, it's already on Netflix! So it's even easier for you to sit down and get acquainted with Susan and his new friends.